Ministry of Shipping Job Circular 2022 | MOS Job
Ministry of Shipping Job Circular 2022, After nine long months of armed liberation war, Bangladesh  established on 16 December 1971 as an independent and sovereign state on the world map. The then Ministry of Communications formed consisting of Railways, Shipping and Road Transport. Later, as the scope of work of the Ministry of Communications increased, the Ministry of Communications reorganized in the national interest and the Ministry of Ports, Shipping and Inland Shipping established. In January 1986, the Ministry of Ports, Shipping and Inland Shipping renamed "Ministry of Shipping". Ministry of Shipping through 12 divisions / agencies for communication, control and safety of waterways, enhancement of navigability, development of seaport management, integrated dredging activities. Visit here en.bdjobsedu.com.
Besides development of Chittagong and Mongla ports, development of land ports, expansion of international trade by sea and expansion of domestic trade. And international. Engaged in the work of making skilled sailors in the field. Modernization of sea, naval and land ports, preservation of navigability of waterways, creation of skilled manpower in the maritime sector, transportation of affordable and safe passengers and goods and expansion of foreign trade. The Department of Shipping is a regulatory body under the Ministry of Shipping. The company established in 1986. The Director General is the head of the department. Department of Bangladesh Merchant Shipping Ordinance, 1983, Inland Shipping Ordinance. Bangladesh Flag Carrier (Protection of Interests), Act, 2019 (Amended by Bangladesh Flag Vessel (Protection) Ordinance, 1982).
Ministry of Shipping Job Circular 2022
Qualification: See the circular
Vacancy: 38
Deadline: 06 August 2022

Online apply see below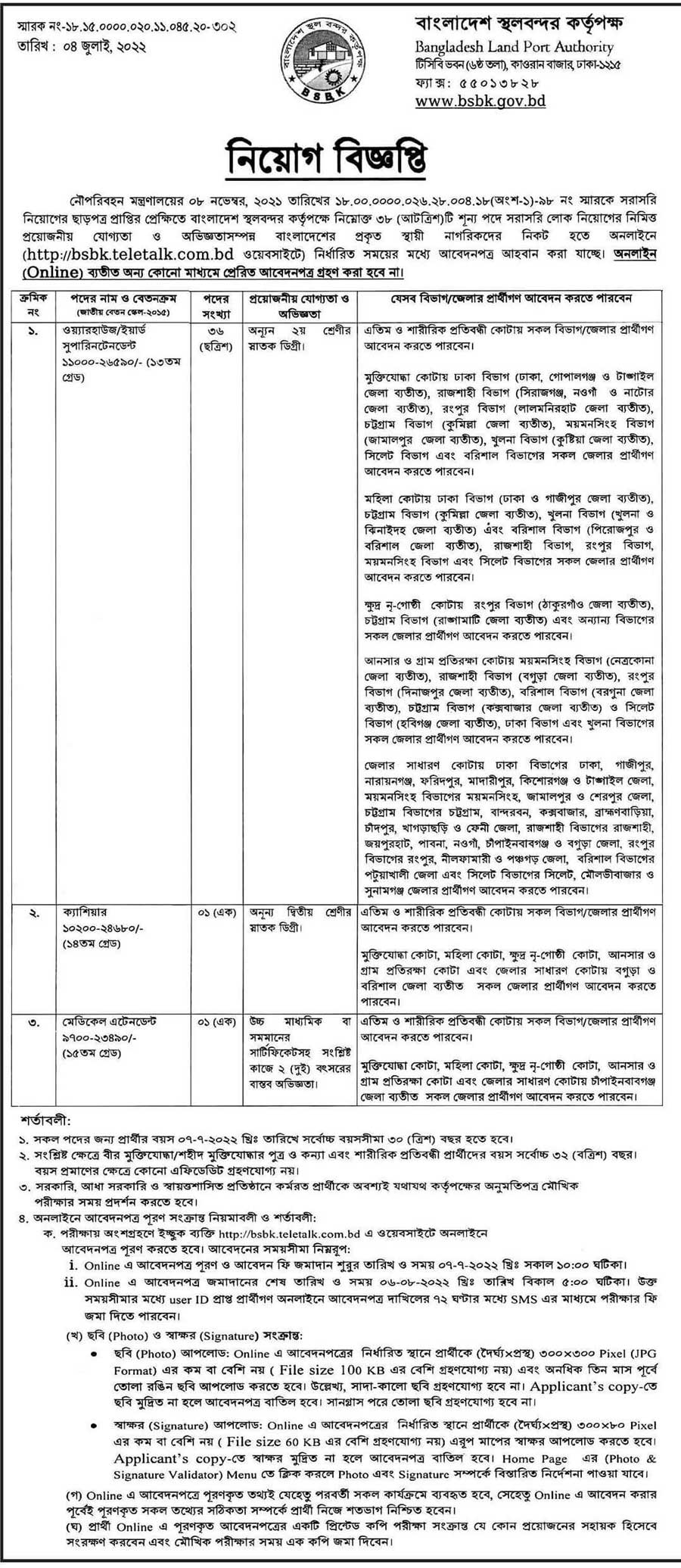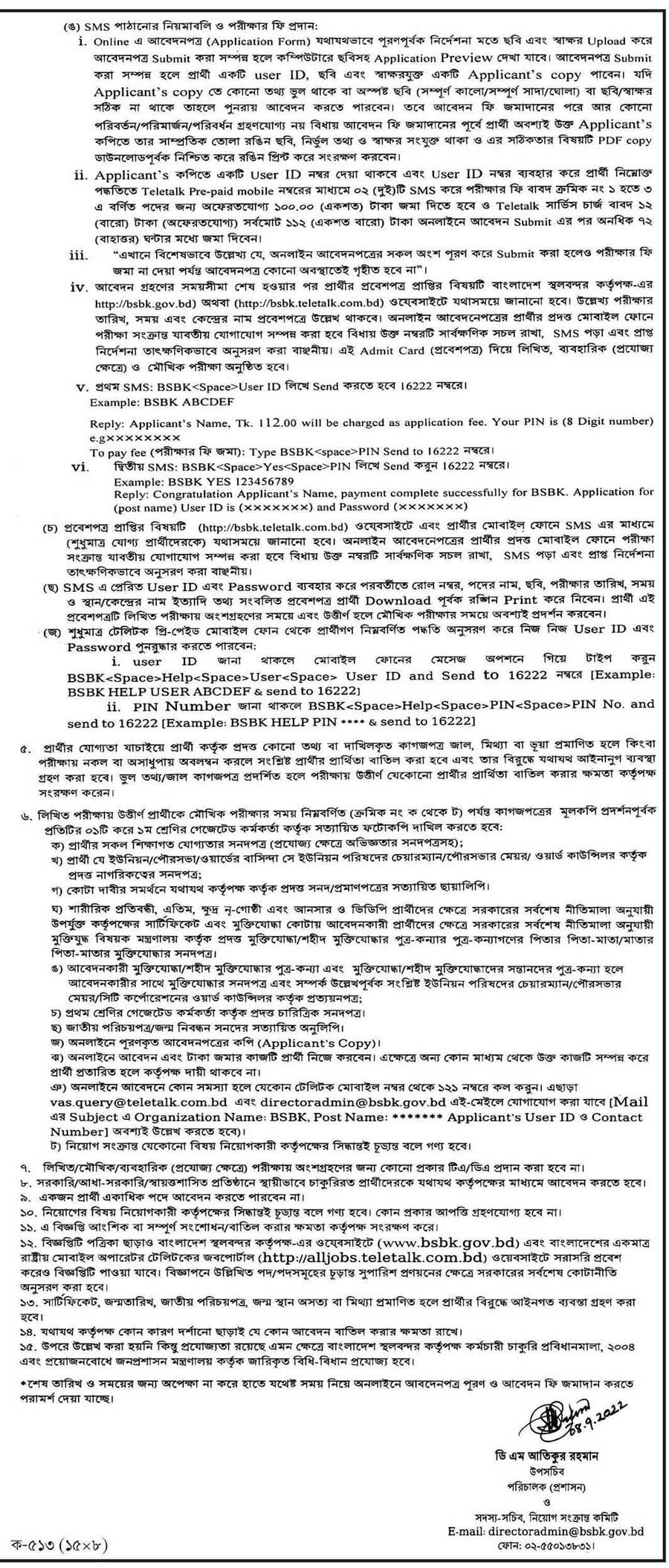 নৌপরিবহন মন্ত্রণালয় নিয়োগ বিজ্ঞপ্তি ২০২২
Performed by executive order from time to time. The following offices are under the control of the Department of Maritime Transport as per the constitution of the Department. The report of the Enam Committee in 1973 and subsequent government orders. The Department of Shipping, various safety certificates, including survey and registration of seafaring and coastal vessels, issued navigability certificates. Cox's Bazar, Kutubdia and St. Martin 3 (three) lighthouses operated and maintained by this office. Due to the lighthouse facility, about 8 crore rupees is earned annually from foreign ships coming to Bangladesh port. ‍See more jobs in chakrir kbr.
Job related
"Ministry of Shipping Job Circular 2022, Bangladesh Shipping Corporation Job Circular 2022, new Ministry of Shipping Job Circular 2022, Bangladesh Public Service Commission Job Circular 2022, latest Ministry of Shipping Job Circular 2022, Social Marketing Company Job Circular 2022, Ministry of Shipping Job Circular 2022 update, all govt job circular 2022, job career 2022, chakrir khobor 2022, recent job newspaper 2022, all company job circular 2022,"